FREE Shipping! Use code: FREESHIP
#1 IN THE USA! AMERICA'S FAVORITE DEALER ADDENDUMS
ADD-A-TAG® dealer addendum stickers were developed after years of studies, on-site experience and testing, and research into consumer's car-buying behaviors.
We want your customers to say YES and ACCEPT the information you present to them.
ADD-A-TAG® dealer addendums provide the absolute highest level of clarity, credibility, and acceptability of your important and profitable dealer-added information.
That's why thousands of dealerships have made ADD-A-TAG® dealer addendums America's #1 window stickers for over 30 years.
MAXIMUM COORDINATION WITH YOUR FACTORY STICKER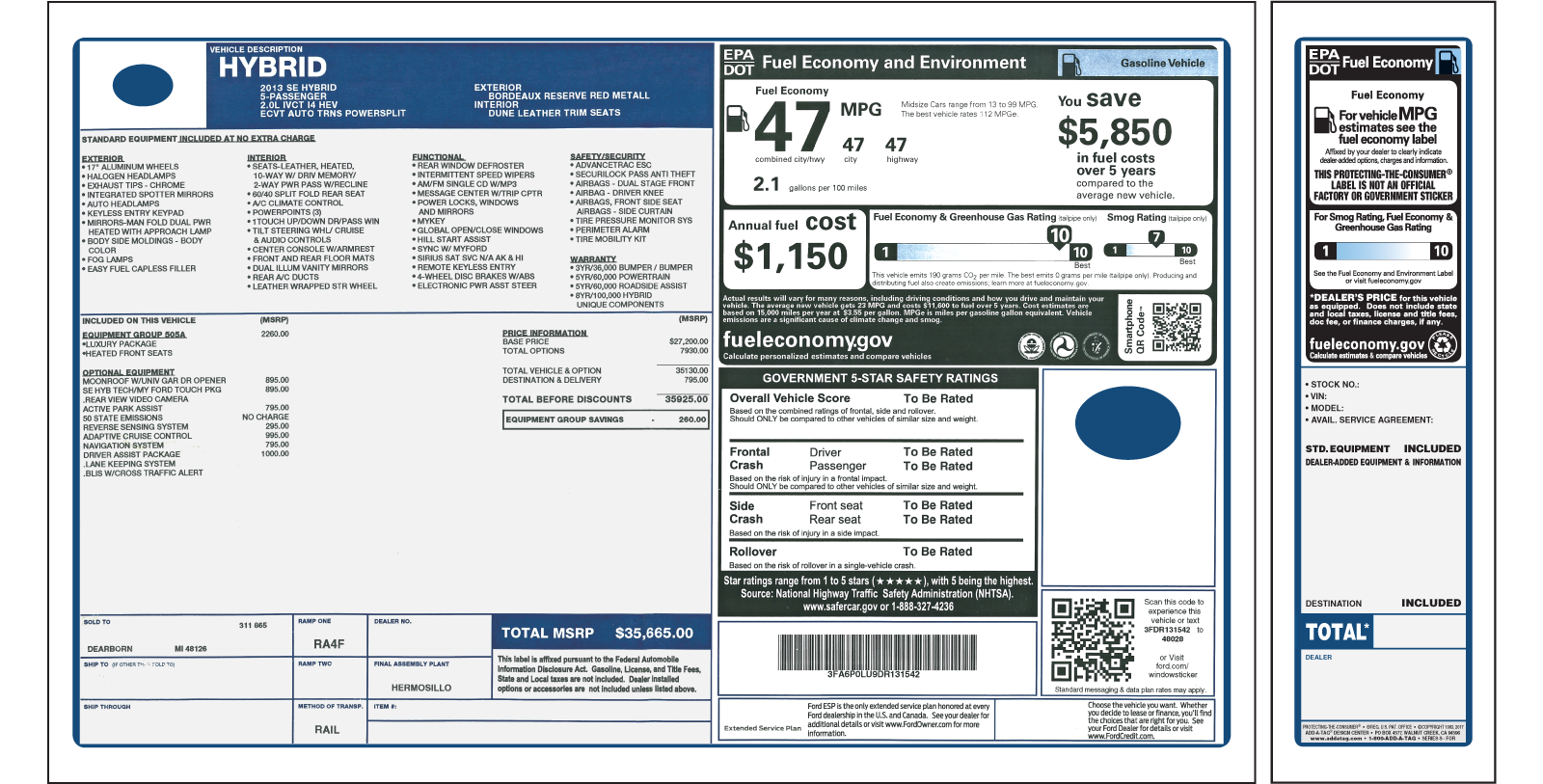 Your choice! We offer multiple levels of coordination with the factory sticker, from non-coordinating products, all the way up to the industry's highest maximum coordination. (Texas products differ.)
GENUINE ADD-A-TAG® SUPER-TIGHT-SEALED-EDGE® ADHESIVE SYSTEM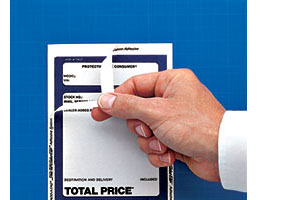 ADD-A-TAG's® Super-Tight-Sealed-Edge® Full-Border Adhesive System is the most powerful, convenient, and weather-resistant. World's Best!
FADE-RESISTANT TECHNOLOGY
ADD-A-TAG's® dealer addendum adhesives and colors are tough and powerful... built and formulated to withstand the punishing heat, humidity, and the sun's infrared and ultraviolet rays.
"When others fall off and fade out, ADD-A-TAGs® keep on working"TM
PROFITABLE RESULTS and NO RISK
Years of studies, on-site experience, testing, research and development. The absolute highest quality of design, materials, workmanship, and customer service.
Proven by thousands of satisfied dealerships for over 30 years! No contracts, subscriptions, obligations, or risks. We keep it simple, economical, and risk-free.
LARGEST SELECTION
Your choice of sizes, colors, and levels of coordination with your factory sticker.
In addition to our national products, we've designed exclusive trademarked products specifically for use in California and Texas, and we can customize your ADD-A-TAGs® to your specifications. "We've got your tags!"TM